What's New?
Inspired by challenges discovered in the COVID supply chain, Regrello is built from scratch for manufacturing operations and supplier collaboration. The platform is flexible enough to fit individual businesses and can be customized in minutes rather than months.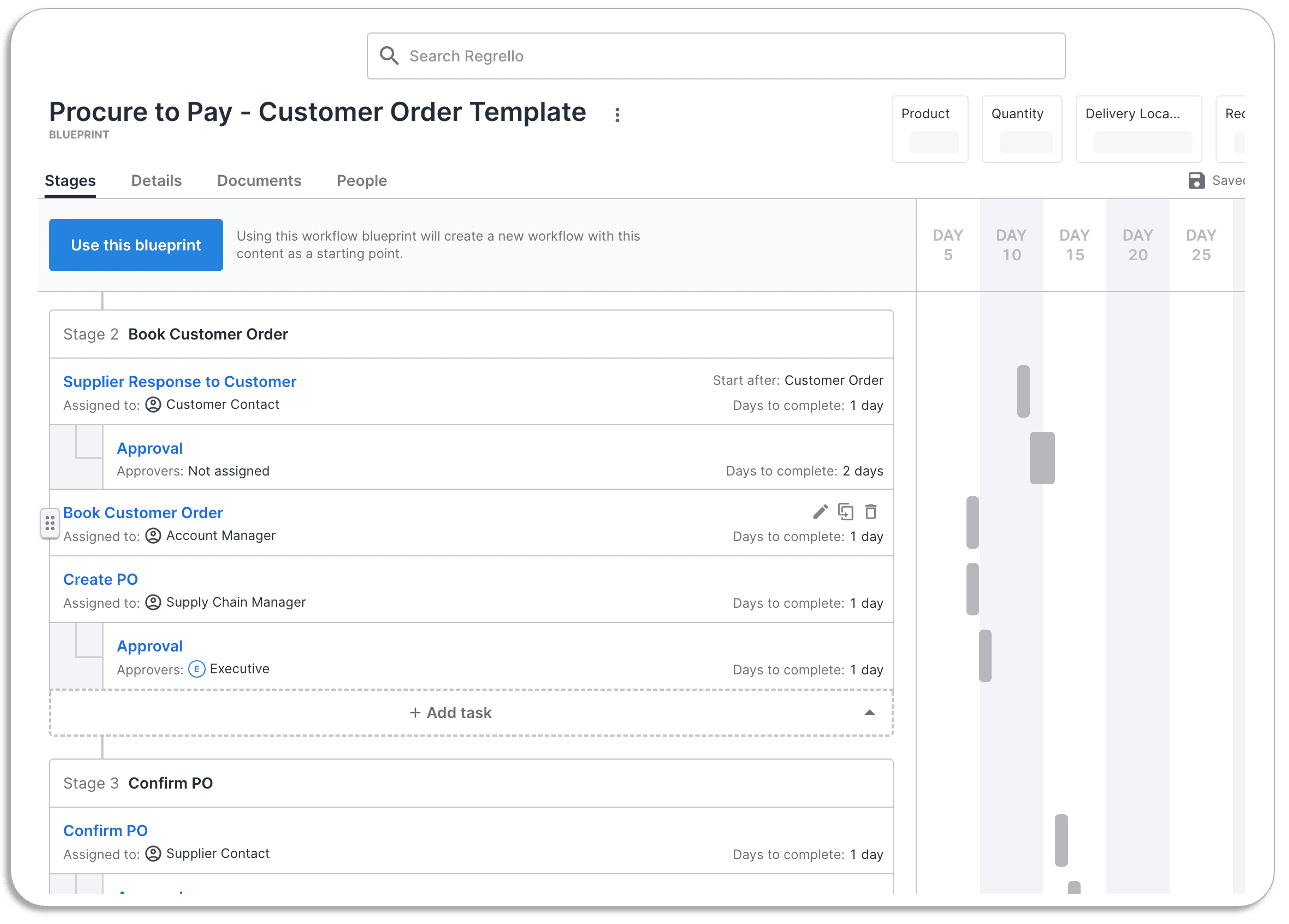 Reduce Cost of Building by 93% with a No-Code Process and Form Designer
Regrello's drag-and-drop Workflow Designer enables quick customization. Revise manufacturing and supply chain processes in minutes vs. months.
Regrello's drag-and-drop Form Designer creates rich forms, pulling complex data requests out of Excel. The drag-and-drop interface removes the need for IT or Software Engineers to create complex forms. Features built-in support for validations, conditional rules and synchronization with ERP, PLM etc.
Modern ease of use enables self-service onboarding and reduces training time.
Workflow engine automatically handles many common supply chain and manufacturing requests.
Form designer is specifically designed to capture the complex data for manufacturing and supply chain inputs.
Regrello automatically connects and includes communication around workflows and forms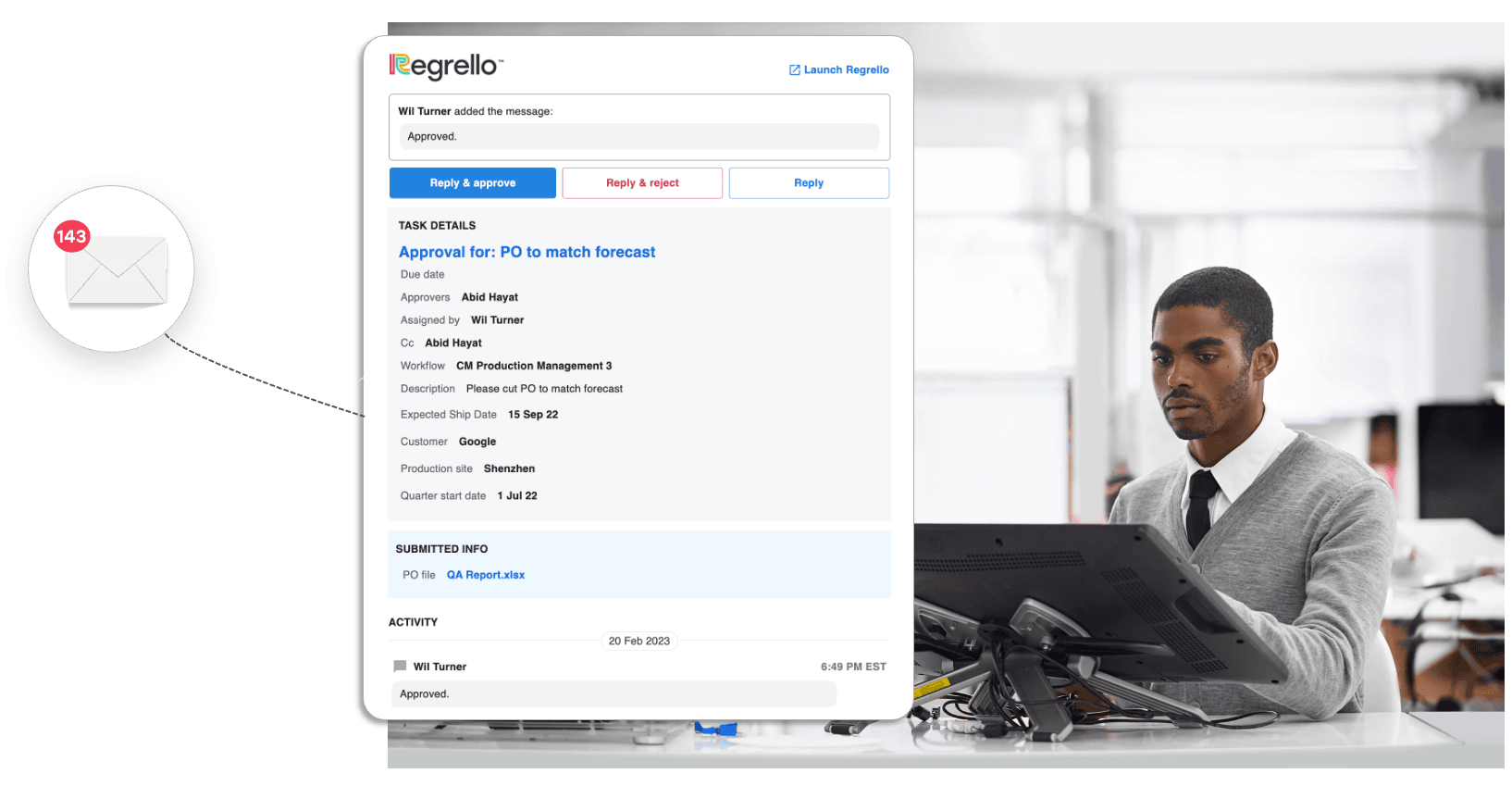 Interact with Regrello via Email
By removing the need to log in to a portal, Regrello enables quick adoption and improves productivity.
Close out tasks, upload docs, or do approvals securely via email. Provide data and documents via email that can then be used elsewhere in Regrello or pushed to other systems.
Allows internal and external users, including customers, suppliers, and contractors, to provide data via email without logging in.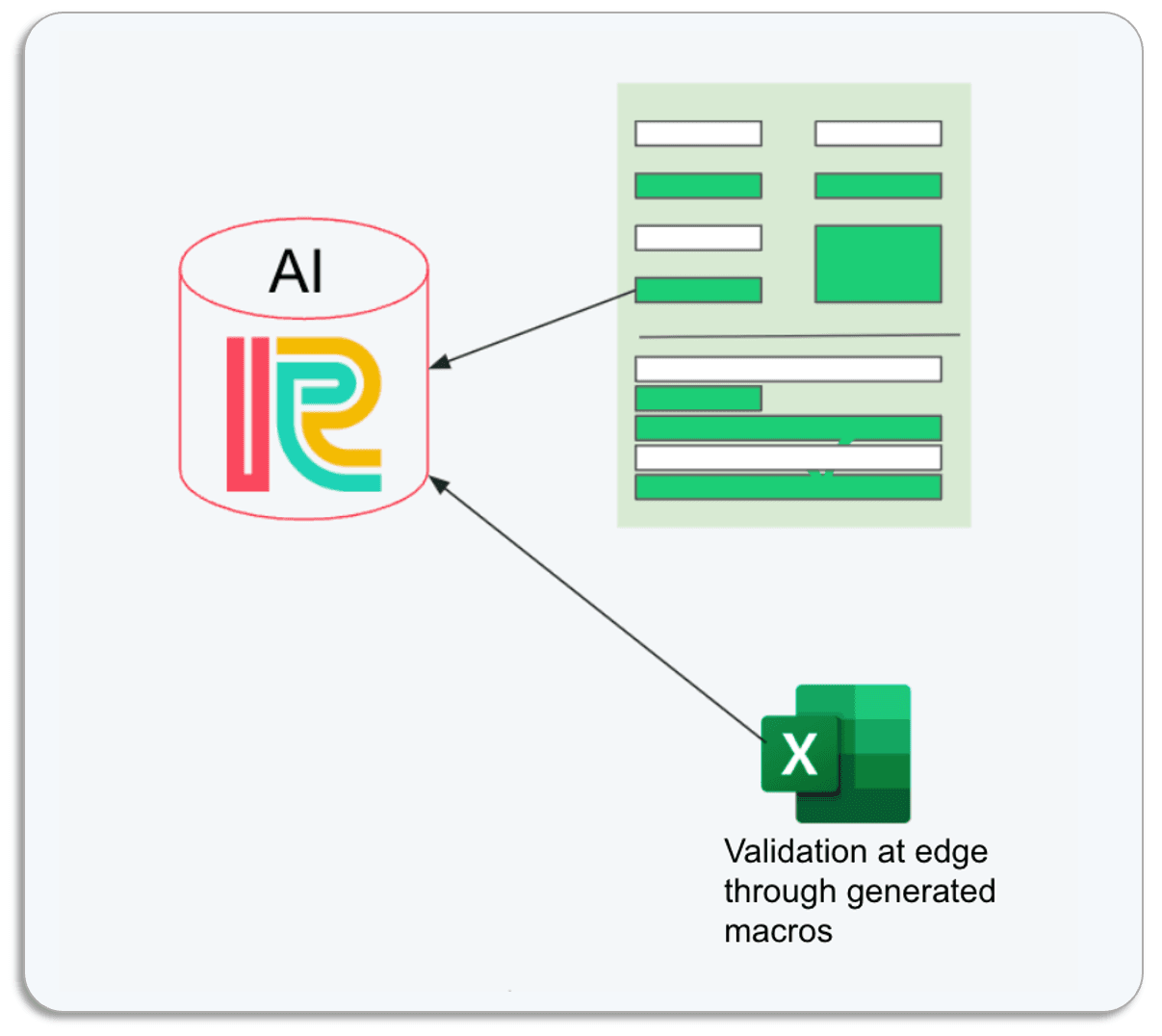 Capture Data directly from Excel and Forms
Regrello's Intelligent Forms work via the web or Excel, fitting existing habits.
By default, Regrello can generate Excel form versions which include data validation, rules, lookups, and master datas.
Enables external suppliers or customers to provide data in their standard apps by bringing the best of both worlds, Excel for ease of data entry and guaranteed data quality in Regrello.
No other form platform supports both Excel and a web interface.
AI - Executive Summaries to Increase Productivity
Regrello's deep learning system reads and synthesizes communication threads, providing concise summaries for long processes.
No other platform uses AI to ingest long communication threads and provide executive summaries.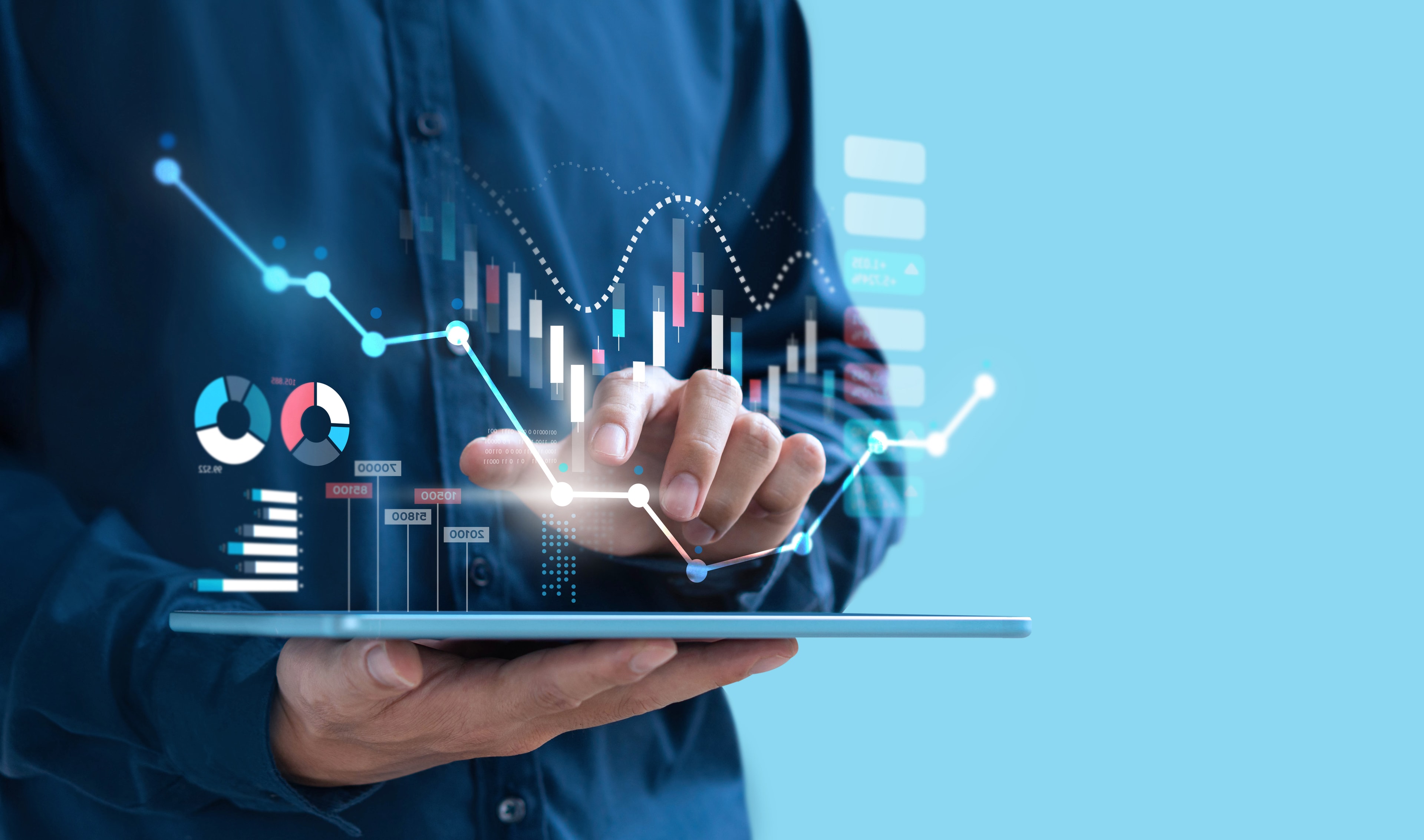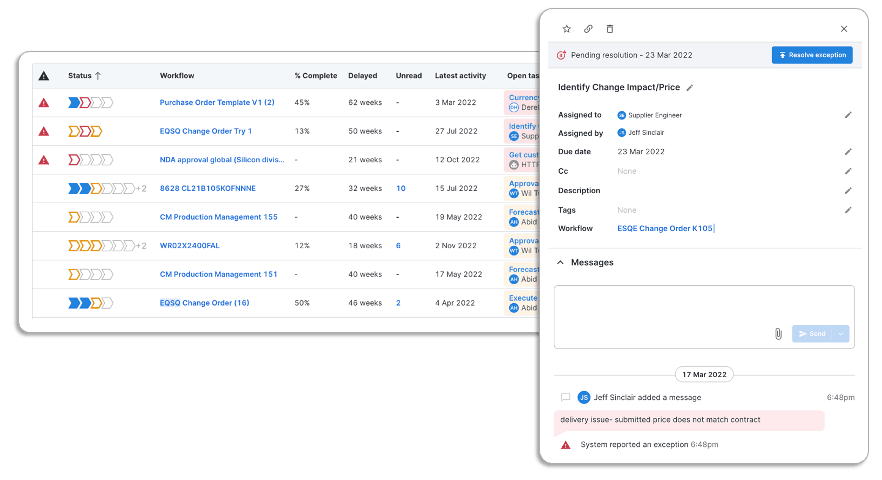 AI - Predict Delays Before they Happen
Regrello uses deep learning to analyze historical lead times by supplier, region, item, and person to predict delays in long processes before they happen.
Most manufacturing systems work on hardcoded lead times and lack an intelligent, evolving sense of how long processes are taking.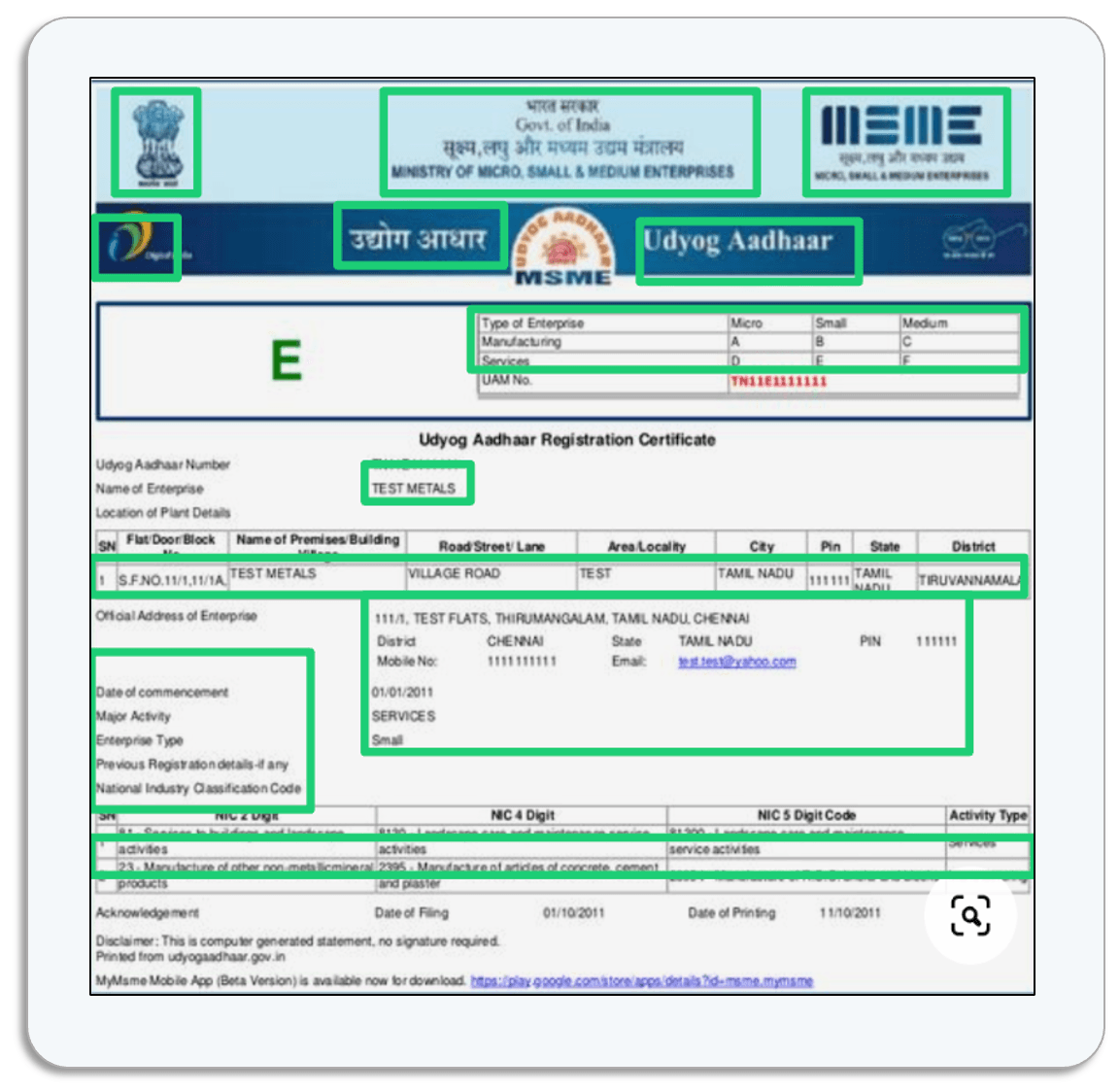 AI - Validate Documents and Certificates
Regrello uses computer vision to automatically learn and recognize standard certificates (ISO, quality, and compliance) to reduce manual documents during onboarding processes.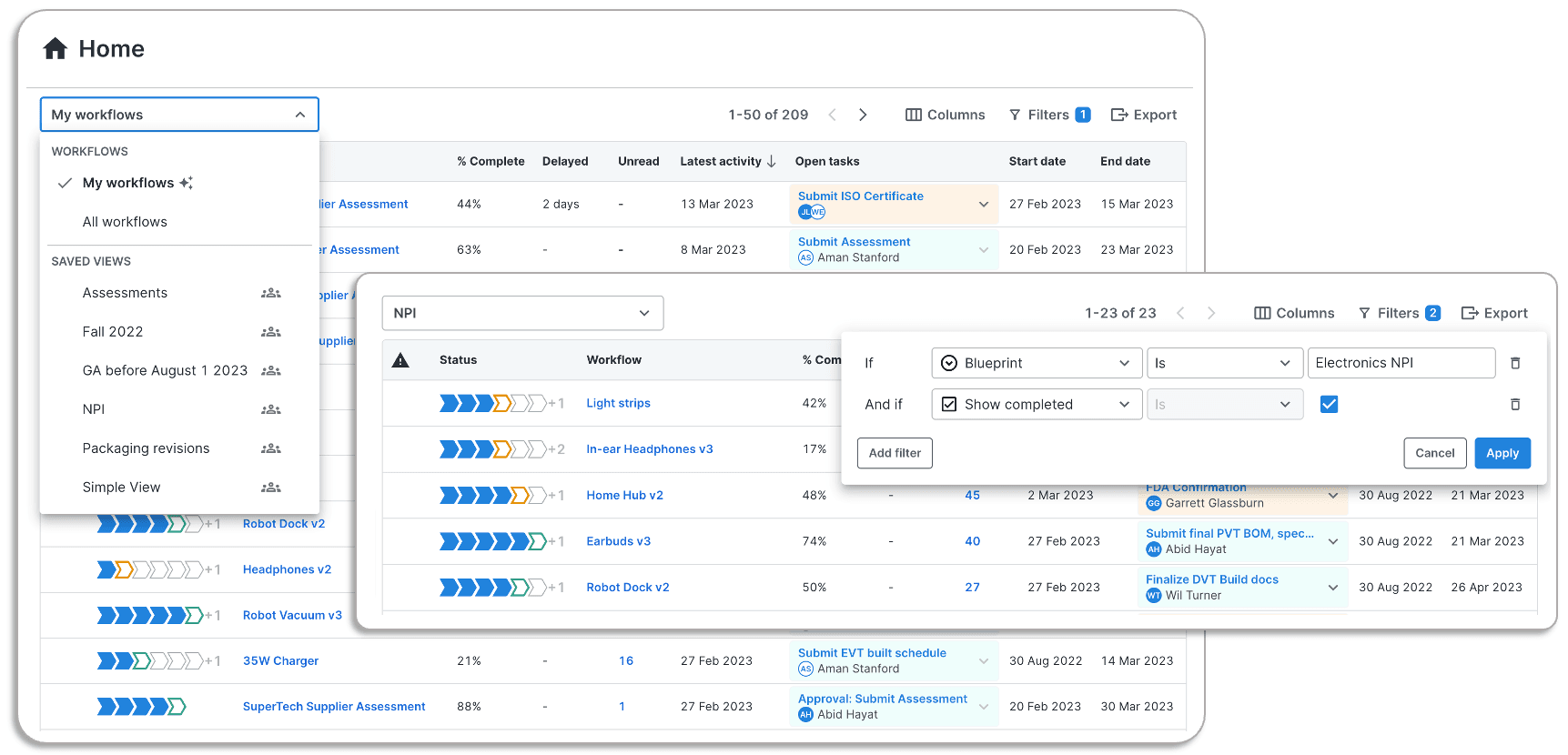 Real-Time Status Visibility
Regrello provides quick-look visibility into project and workflow status, including percent complete, estimated delivery date, and who, if anyone, is blocking the process.

See real-time insights in a single screen summarizing where suppliers and internal teams are, while retaining the ability to dive down to individual messages in a few clicks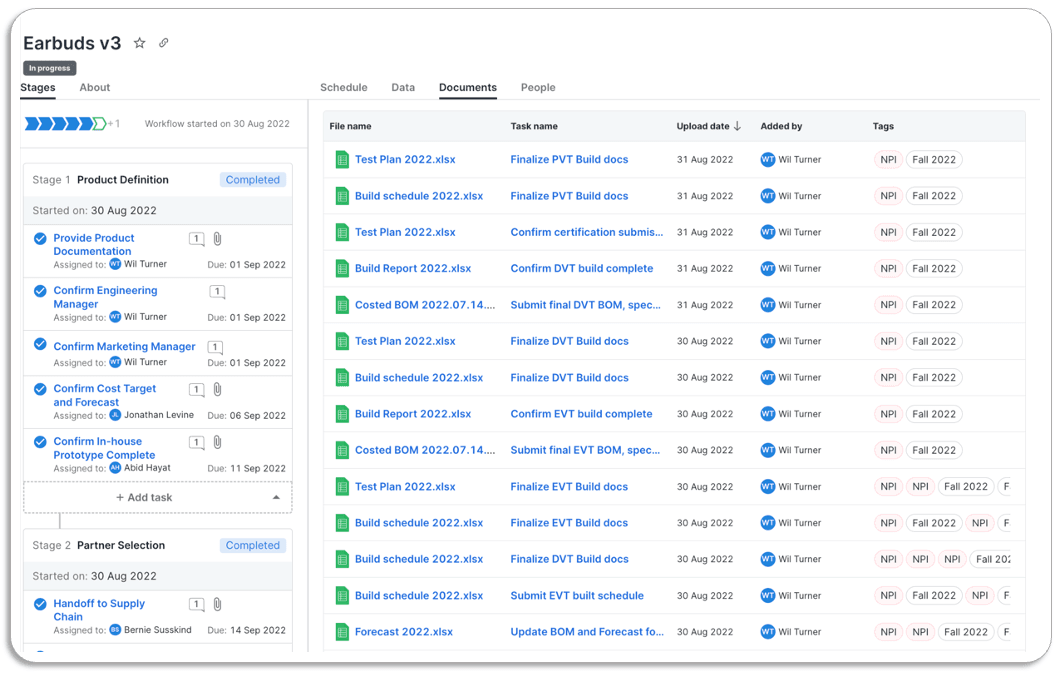 Centralize Data, Documents, and Communication in one place
Regrello centralizes all data and documents across entire processes in a single place. By pulling documents out of inboxes and data out of siloed systems, Regrello serves as an easy single place to find anything.

With logged changes, threaded messaging, document versioning and structured workflows, Regrello quickly provides context to help people get up to speed on in-progress work.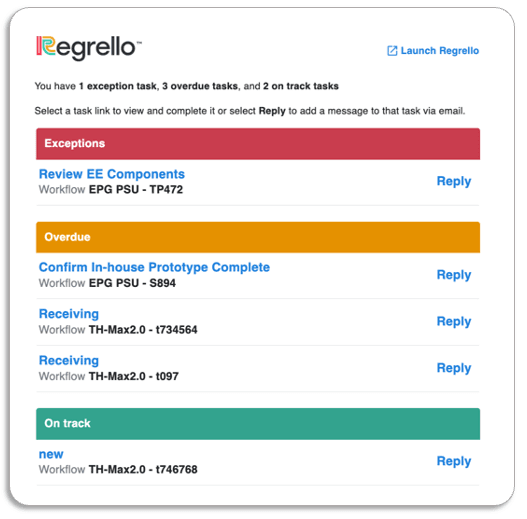 Speed Up Operational Processes by 2-4 weeks
Regrello automates manual work by:
Sending tasks and data to internal/external teams based on a project plan
Chasing teams down to complete their work on schedule
Auto-escalating overdue items
Automatically flagging poor quality data or information that requires further review
No other workflow application automates manual tasks and supports the escalations needed in manufacturing processes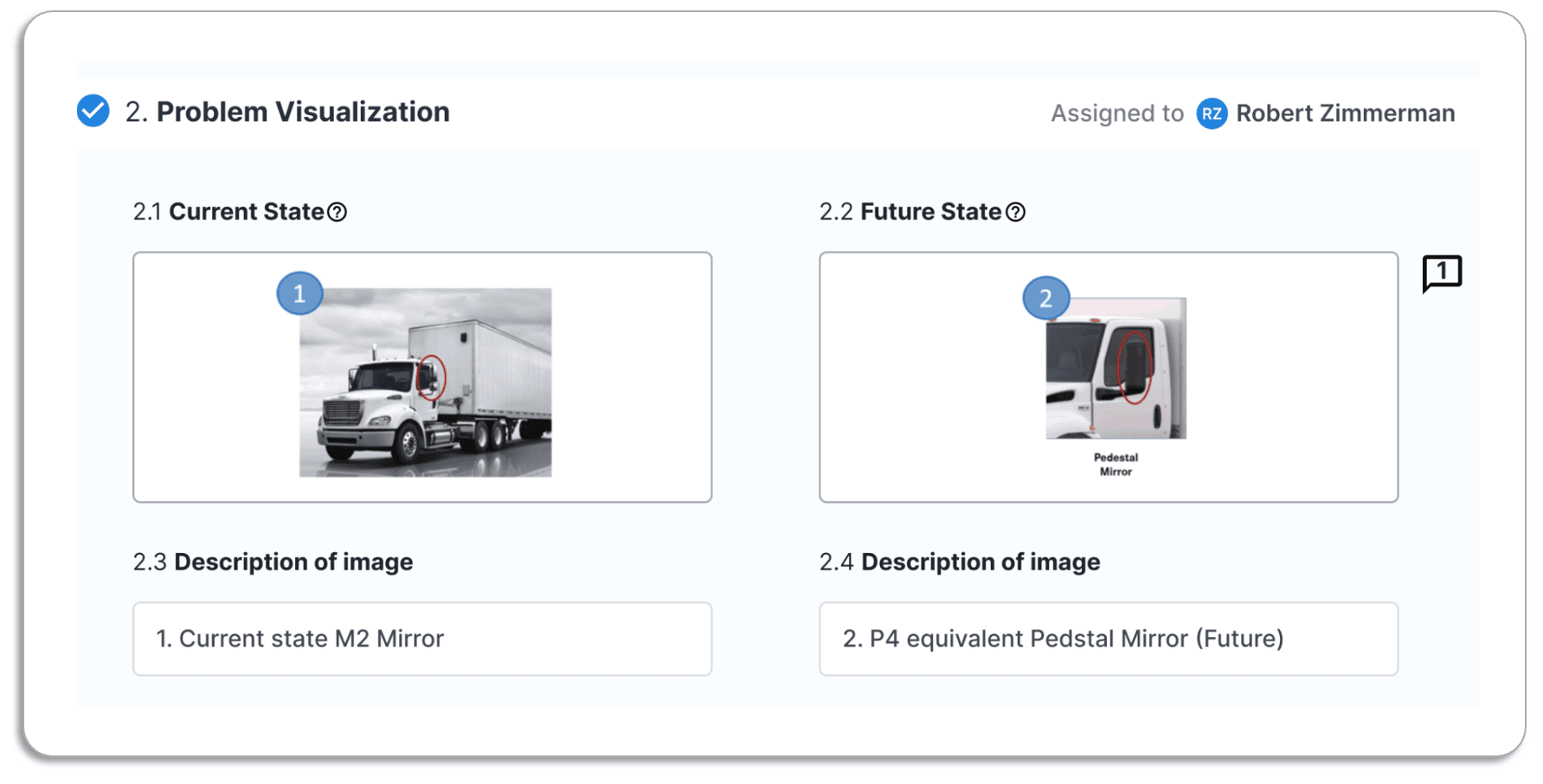 Speed Up Supplier Data Entry and Document Review by 50% with Collaborative Forms
Collaborative, multi-company forms allow assigning form sections to multiple internal users. This speeds up data collection by 50% vs. single-threaded conventional forms which require users to gather information internally before completion.
With messaging-in-context, Internal and external users can ask questions in the context of specific fields to reduce email back and forth. Internal teams can also review each section collaboratively, ask questions to suppliers inline, and approve in parallel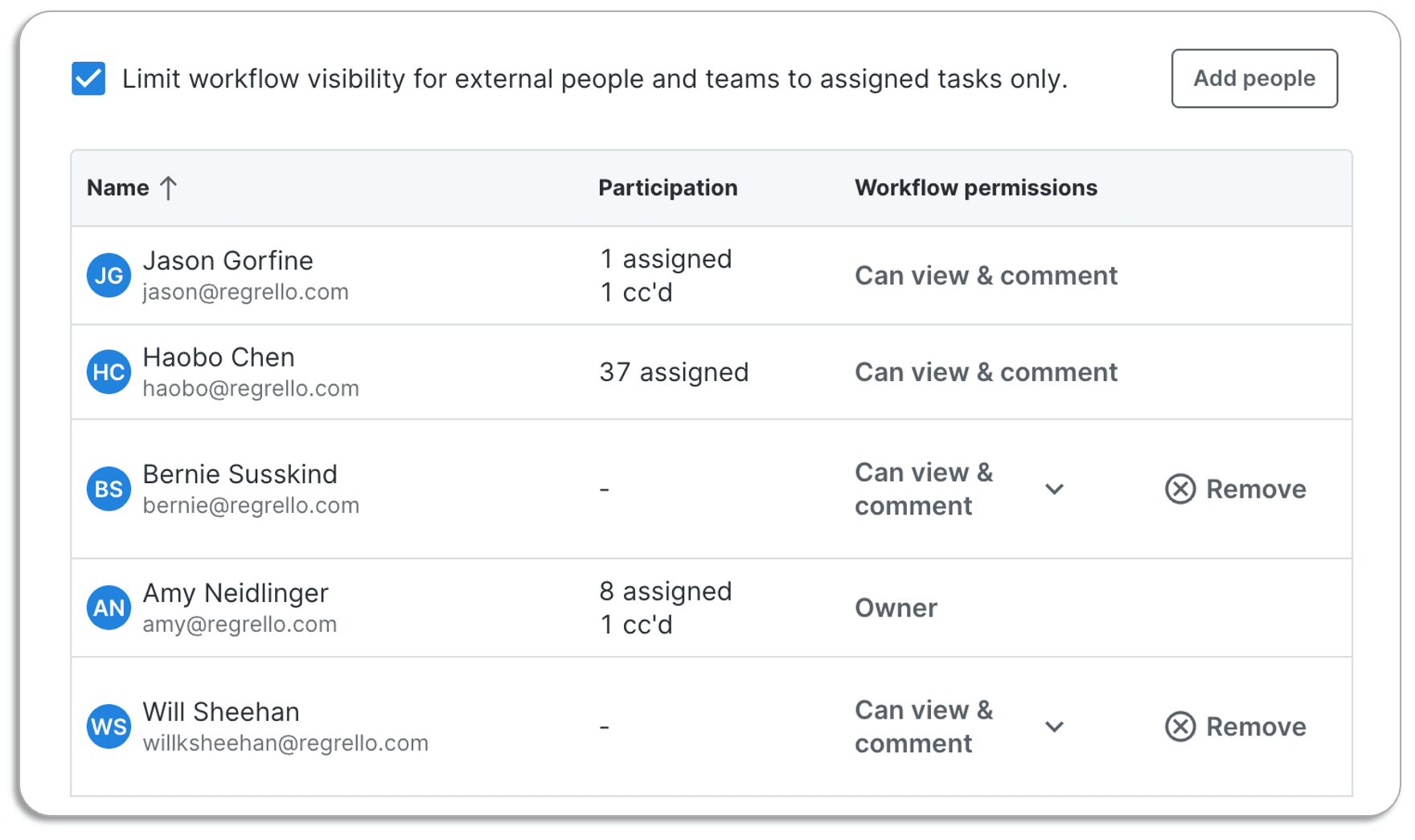 Task and Row-Level Data Security Enables Multiple Suppliers per Workflow
Regrello includes external supplier teams into the same workflow by design. Suppliers or other external teams are securely siloed and see only the tasks, data, and documents assigned to them.
No other workflow engine or online app supports securely connecting suppliers and internal processes in the same workflow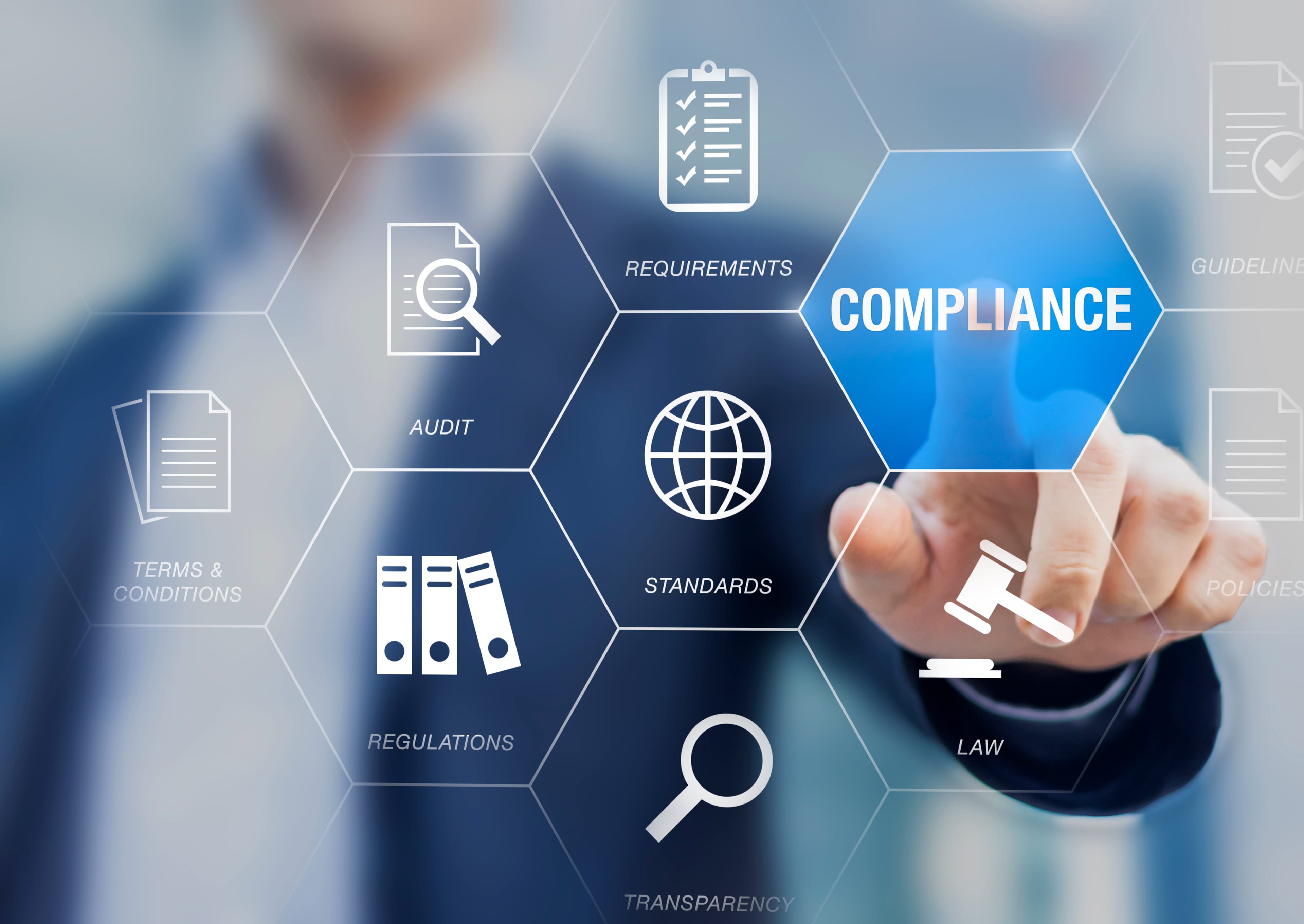 Control and Review Data Visibility with Compliance Reporting
All changes, comments, views and document reads are tracked and available in-app, with more details in compliance reports. Due to the sensitive nature of product specifications and the multi-tier supplier network common in manufacturing, Regrello's security standards are unique and purpose-built.
Generic workflow tools are not designed for manufacturing and do not feature detailed audit and compliance reporting