Efficiency Tips as a Smaller Manufacturer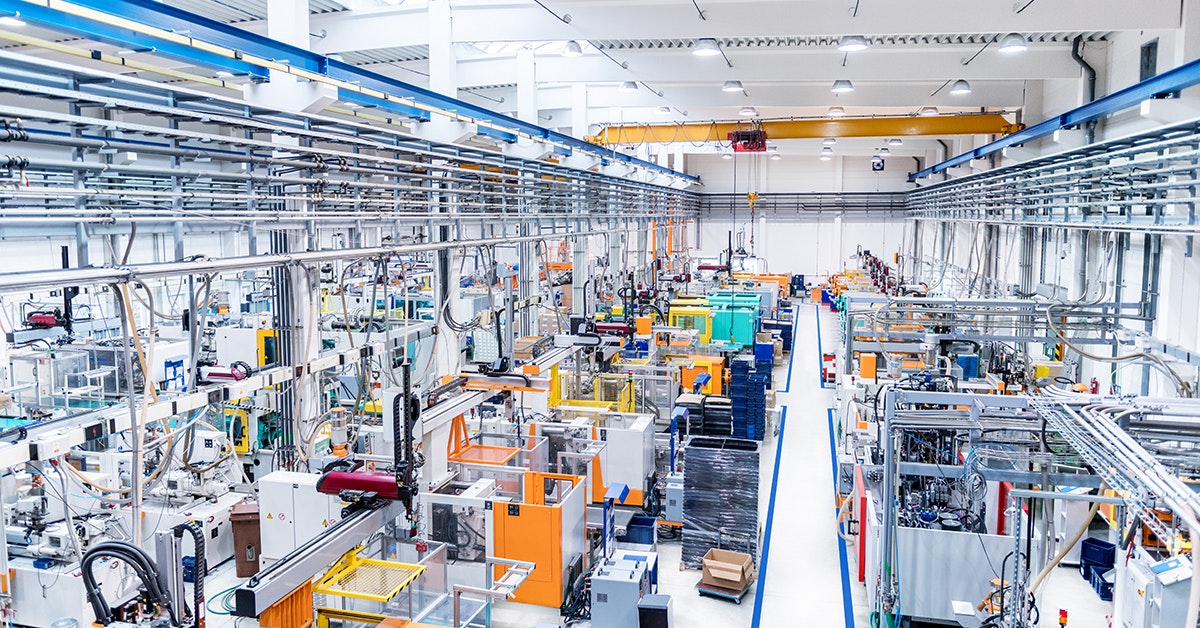 Staying competitive and profitable is a challenge for any smaller manufacturer. In this quick read, we share some tips to be mindful of in your day-to-day, as staff that are either saving or making the company money is an asset to any company.
Automation:
Standardize what you can and budget for future automation. Some examples of automation tools that can help smaller manufacturers include:
rentable robots to start making inroads into automation, whether for cleaning, inventory management, printing, or any other repetitive task

software to help update prices and manage inventory. The software can pay off over the long-term by reducing reliance on staff and training, leaving staff to work on solving problems

electronic shelf tags and pricing at retail locations which can save on ticketing and labeling costs, while enabling dynamic pricing

robotic shelf-scanning technology in inventory-management. This type of software proactively scans merchandise to know how readily available materials and goods are for your customers
Management Behavior:
Manage with respect, dignity, and tact, as management behavior can have a profound effect on revenue. Fear of reprimands frequently causes staff to wait until the last minute to advise management of potential problems, or to not tell management at all. The longer it takes for problems to come to light, the more costly and extensive the problem usually is by the time it is resolved.
Ask your staff and co-workers what they think wastes money, could save money, or could make money. The people that are working day-to-day in your factories know better than most where improvements can be made.
Be selective in stockpiling resources to save on upcoming price increases. Buffer stocks can make your company more resilient, if you buffer items or materials that won't be discontinued, updated, or need to be altered due to the changes in consumer behavior. Leftover excess inventory and lack of space are costly errors in stockpiling.
Having a tough time finding new employees? Consider building a disability-inclusion program to help identify additional staffing talent, especially when remote work is an option. Hiring people with disabilities, who are frequently underemployed, will enrich and diversify your workplace.
Packaging:
Companies are starting to design packaging differently for products that are headed for a customer's doorstep rather than a store shelf; understand the ultimate destination of your product and design the packaging accordingly.
Start with clean boxes and mailers and keep labeling to a minimum. Standardize the placement and verbiage; any extra labels or writing on the boxes will take extra time to sort, understand, and move to their next destination.
Be clear about barcodes; if you are shipping by case pack, only barcode the individual items. Duplicate barcodes on outer cartons can cause confusion, double-counting, and unnecessary labeling costs
Partners, Customers, and Suppliers:
Work with your team to strategize product introductions and presentations to position and shape demand of your customers. Shift your customers to areas of your business that are thriving and not under price, material, or supply chain constraints.
Build close and long-term relationships with your existing suppliers and customers; be able to react as a team if price increases require quick options for new materials and substitution opportunities. Be open to packaging modifications and flexibility in all areas.
Measure ongoing feedback from your customers and complaints; there's always something that can be improved, and something that customers are asking for that you don't have or don't already do.
Keep communication lines open about lead times with your customers; bad news is always better to receive and react to earlier rather than later.
Sourcing:
For potential and imminent material constraints as well as country turmoil, always be on the lookout for alternative suppliers.
Evaluate your customers; focus on profitable customers, including smaller customers, and consider eliminating or reconfiguring accounts which are not generating as much money.
Warehouse:
Analyze your warehouse set-up. Are groups of employees congregating at certain areas and waiting to use that area? If so, set-up multiple areas across the warehouse that do the same function to speed up order processing.
Check to see if it makes sense to keep sets of goods or materials in the boxes they arrived in, or does it make more sense for some items to be unpackaged in advance and placed loose in bins, so employees can access a few at a time, instead of an entire box.
We wish you every success!